Los Angeles Employment and Immigration Lawyer
More than Two Decades of Winning Legal Experience
About Us
Attorney Thomas M. Lee is a "Super Lawyer" who represents employees and employers in employment and labor law disputes – including claims for unpaid overtime and minimum wages, meal and rest break violations.  Additionally, Attorney Lee practices Immigration Law, particularly in the areas of family and employment based permanent residence applications, work visas, investment visas, I-601A and fraud waivers, and appeals before the AAU, BIA, and BALCA.
Successfully Managing Client Cases is Our Mission
Attorney Thomas Lee understands that taking the right risks and seizing the right opportunities are essential to the success of his many clients. He is experienced in workplace law and can help clients achieve their business goals in the Employment Law and Immigration Law aspects. Attorney Thomas Lee has more than 2 decades of legal experience which gave him a deep understanding of the employer-employee relationship which enables him to creatively and effectively navigate any legal challenges they may face. Attorney Thomas Lee can provide winning and strategic legal guidance on matters of concern and guidance on a variety of complex employment and immigration law topics, including:
Employment policies, protocols, and handbooks
Employment contracts
Arbitration provisions
Employee benefits including COBRA, HIPAA, PPACA, and ERISA requirements
Employment applications
Offer letters
Hiring and interviewing candidates
Termination letters
Performance improvement plans and disciplinary actions
Severance agreements
ADA and FMLA leave and reasonable accommodations
FLSA compliance including employee classification
Labor Department investigations and complaints
Compensation packages
Immigration law compliance
Sponsorship of foreign workers for working visa and employment-based green cards
As a trial attorney, Attorney Thomas Lee represents effective defenses for employers as well as aggressive Plaintiff's litigation in the below areas:
Unpaid minimum wage
Unpaid overtime wages
Unpaid commission wages
Unpaid vacation wages
Unreimbursed expenses
Unpaid gratuities
Labor code statutory penalties
Sexual harassment
Hostile work environment
Discrimination based on race, gender, sexual orientation, medical conditions, age, religion, disability, national origin, or any other protected status
Violations of the ADA, FMLA, Equal Pay Act, OSHA, and other federal and state statutes
Layoffs and workforce reductions
Breach of employment contracts
Wrongful termination
Retaliation
Failure to pay H-1B and I-140 prevailing wages
As with Employment Law matters, Immigration Law is a clear area in which Attorney Thomas Lee has significant expertise and experience. For many companies, identifying and hiring foreign workers while complying with complex federal immigration laws for their company is critical. Attorney Thomas Lee has successfully represented thousands of employers, employees, and other immigrants with:
Obtaining permanent residency for the foreign employee to work in the U.S.
Obtaining visas for the foreign employee's dependents
Obtaining nonimmigrant visas
Obtaining L-1 visa for intra-company transferees
Obtaining E visas for investors and treaty traders
Obtaining H-1B temporary skilled worker visas
Obtaining naturalization of U.S. citizenship
Complying with I-9 obligations
Complying with federal and state E-Verify requirements
Obtaining B-1 visas for business investors
Obtaining J-1 visas for interns, exchange visitors, and academics
Obtaining TN visas under NAFTA
Obtaining an O-1/2 or P-1/3 visa for persons with extraordinary abilities in business, arts, education, science or athletics
Labor Certification (PERM)
I also specialize in the following immigration categories:
Family-based immigration visa
Green card application
Petition to remove conditions on residence
Student visa application
DACA
Fiance Visa application
Immigration waiver application
U Visa application
VAWA
Visitor visa application
601 Fraud waiver
USCIS appeals
Re-entry permit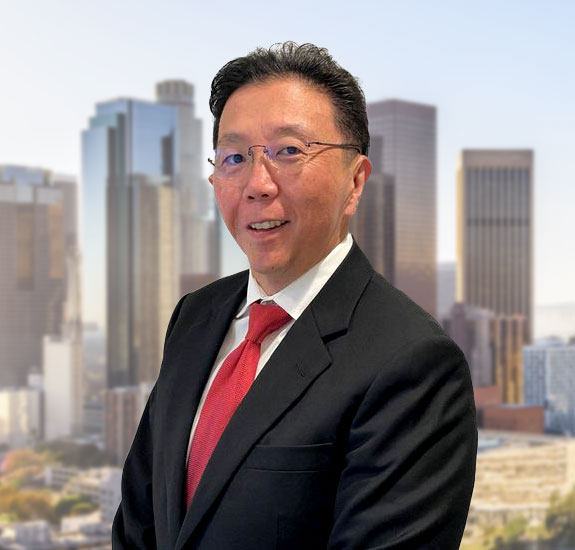 Meet Thomas M. Lee
I have been aggressively representing corporate and individual clients in the areas of California Employment & Labor law as well as Immigration law since 2000.
Client Reviews
Our Office
Los Angeles Office
3435 Wilshire Blvd
#2400
Get in Touch
1

Free Consultation

2

Decades of Experience

3

High Success Record
Fill out the contact form or call us at
(213) 251-5533
to schedule your free consultation.