What Are My Rights Under California Law if I Am a Victim of Crime?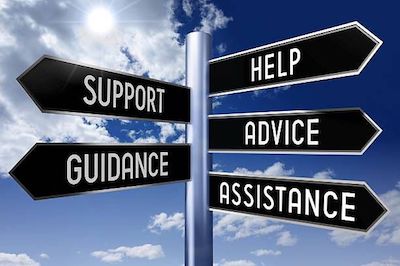 A California Employer may not fire or in any manner discriminate or retaliate against an Employee who is a victim of domestic violence, sexual assault, stalking, crimes that caused physical injury or mental injury, crimes involving threat of physical injury, or crimes involving persons whose immediate family member is deceased as a direct result of that crime for taking time off from work to obtain or attempt to obtain relief to help ensure his or her health, safety, or welfare, or that of his or her child or children.
What Do I Need to Do if I Am a Victim of Crime?
If you are forced to miss work, you must provide certification of the domestic violence, sexual assault, or stalking within a reasonable time after the absence. Certification includes a police report, a court order, documentation from a license medical professional, domestic violence counselor, sexual assault counselor, licensed health care provider, or a counselor.
The certification that can be provided includes documentation that reasonably verifies that the crime or abuse occurred, including but not limited to, a written statement signed by the you, or an individual acting on your behalf, certifying that the absence is for an authorized purpose under the law. Most importantly, you may may now self-certify that an absence was for an authorized purpose by providing a signed written statement.
What Accommodations Does My Employer Need to Provide to Me if I Am a Victim of Crime?
Employer are required to allow an employee who is a victim of a crime, an immediate family member of a victim, a registered domestic partner of a victim, or the child of a registered domestic partner of a victim to take time off from work to attend judicial proceedings related to that crime, to seek medical attention, to obtain services from a domestic violence program or psychological counseling, to participate in safety planning, and other reasonable accommodations for the safety of the victim at the workplace.
How Can a Lawyer Help Me if I Am a Victim of Crime and My Employer Does Not Follow the Law?
Los Angeles Employment Attorney Thomas M. Lee has helped many clients over the past 22 years of his practice who were mistreated at the workplace. Generally, a lawsuit for retaliation or wrongful termination must be filed within 2 years. Call Thomas M. Lee at 213-251-5533 for a free legal consultation today.
Please note that the information provided on this website is for general information purposes only and is not to be construed nor relied upon as legal advice nor the formation of an attorney-client relationship. For a free consultation with Attorney Thomas M. Lee, please contact us.
Client Reviews
Get in Touch
1

Free Consultation

2

Decades of Experience

3

High Success Record
Fill out the contact form or call us at
(213) 251-5533
to schedule your free consultation.