USCIS: Marijuana Bars Naturalization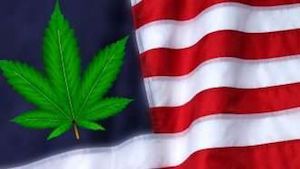 The USCIS has issued a policy alert stating that although many states have decriminalized the sale, possession, and use of marijuana, such acts are nevertheless in violation of federal law. Under federal law, marijuana is classified as a "Schedule I" controlled substance whose manufacture, cultivation, possession, or distribution may lead to criminal and immigration consequences. Hence, a violation of federal controlled substance law, including for marijuana, established by a conviction or admission, is generally a bar to establishing "Good Moral Character" for naturalization even where the conduct does not violate state law.
As of April 19, 2019, an applicant who is involved in certain marijuana related activities may be denied naturalization to U.S. citizenship, even if such activity is not unlawful under applicable state or foreign laws. In order to be eligible to naturalize to U.S. citizenship, an applicant must be a lawful permanent resident for 5 years and be physically present in the U.S. for at least 1/2 of that time. All applicants must show good moral character and be otherwise admissible to the U.S. Permanent residents who were sponsored by a U.S. citizen spouse and are still married to that spouse have a shorter time requirement. See here for more information about the naturalization process and requirements. It is important to note that if an application for naturalization is denied due to failure to show good moral character, the applicant could be placed into removal / deportation proceedings.
Please note that the information provided on this website is for general information purposes only and is not to be construed nor relied upon as legal advice nor the formation of an attorney-client relationship. For a free consultation with Attorney Thomas M. Lee, please contact us.
Client Reviews
Get in Touch
1

Free Consultation

2

Decades of Experience

3

High Success Record
Fill out the contact form or call us at
(213) 251-5533
to schedule your free consultation.