Updated USCIS Guidance on National Interest Waivers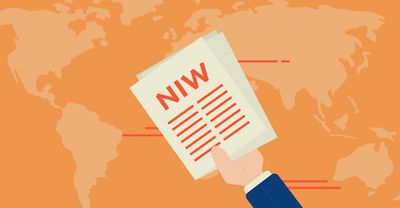 The USCIS updated guidance on adjudicating "National Interest Waivers" regarding the requirements for job offer and labor certification for certain advance degree professionals and individuals of exceptional ability, including those with advanced degrees in science, technology, engineering, and math (STEM) fields and entrepreneurs.
Under President Biden's Executive Order 14012, the USCIS is outlining the importance of support letters from governmental and quasi-governmental entities and how it is applicable for STEM graduates and entrepreneurs.
Normally, when employer hires a noncitizen, they must obtain a permanent labor certification from the Department of Labor to prove that there are no other qualifying U.S. workers available for the position. However, the noncitizen may seek a waiver of job offer and labor certification if it is of interest to the U.S.
In order to be applicable for the national interest waiver, Individuals must provide evidence of an advanced degree or exceptional ability and meet the following requirements:
The person's proposed endeavor should be of substantial merit and national importance;
The person is well positioned to develop the proposed endeavor; and
It is in the U.S.'s benefit to waive the job offer and permanent labor certification requirements.
Self petitioning is available using the Form I-140, Immigrant Petition for Alien Worker.
This guidance is in the Policy Manual, Volume 6 and is effective immediately. Furthermore, the Policy Manual supersedes any prior guidance.
Please note that the information provided on this website is for general information purposes only and is not to be construed nor relied upon as legal advice nor the formation of an attorney-client relationship. For a free consultation with Attorney Thomas M. Lee, please contact us.
Client Reviews
Get in Touch
1

Free Consultation

2

Decades of Experience

3

High Success Record
Fill out the contact form or call us at
(213) 251-5533
to schedule your free consultation.