The California Court of Appeal Recently Held That Individuals May Be Personally Liable in Wage and Hour Lawsuits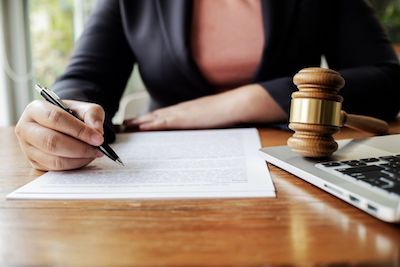 On June 28, 2022, the Court of Appeal in the matter of Seviour-Iloff v. LaPaille held that a Chief Executive Officer was personally liable for the wage and hour violations of the corporate employer.
The Plaintiffs in this case originally filed a claim for unpaid wages and Labor Code penalties with the Division of Labor Standards Enforcement against their corporate employer and its CEO. The Labor Commissioner found that Plaintiffs were entitled to recover their unpaid wages and that the CEO was personally liable for the amounts. Personal liability on the CEO was imposed pursuant to Labor Code section 558.1, which provides that any person who acts on "behalf of an employer" is liable for the employer's wage violations. In upholding the finding that the CEO was personally liable for the wage claims, the Court of Appeal explained that in the event an employer attempts to avoid a judgment arising from a wage violation, the employee is entitled to enforce such liability against those individuals who "violates, or causes to be violated" the wage laws.
The Court did not explain the extent of personal involvement in a wage violation a person must have in order to be deemed to have acted "on behalf of an employer" for the imposition of personal liability, but did confirm that such an inquiry requires an examination of the particular facts in light of the conduct, or lack thereof, attributable to the person. Here, a CEO who is tasked with establishing and establishing internal company policies concerning almost every aspect of a corporation's business operation, including its employment and wage practices, was enough for the Court to find the CEO in this case to be personally liable for the wage claims.
It is apparent from the Court of Appeal's reasoning that California's wage and hour laws are designed to protect the wages of employees. Such protection would be rendered meaningless if the individuals who cause a wage violation are not held personally liable for their actions. The Court's analysis is not limited to executives and broadly imposes personal liability on any person who causes a wage violation. This means that if a supervisor, who is also just an employee, causes another employee to miss a meal break or forces an employee to work off-the-clock, the supervisor can be sued and personally required to pay for the unpaid wages and meal break penalties.
Employees who decide to sue their employer for wage and hour violations now have clear legal justification to sue any other person including their direct supervisor and the CEO of their employer provided that they had some role in causing the violations.
Los Angeles Employment Attorney Thomas M. Lee has helped many clients over the past 22 years of his practice obtain not only their unpaid final paycheck, but also unpaid overtime wages, unpaid minimum wages, meal break penalties, paycheck stub penalties, and the 30-day wage penalty. Generally, a lawsuit for unpaid wages must be filed within 3 years from when they are owed, and a lawsuit for penalties must be filed within 1 year. Call Thomas M. Lee at 213-251-5533 for a free legal consultation today.
Please note that the information provided on this website is for general information purposes only and is not to be construed nor relied upon as legal advice nor the formation of an attorney-client relationship. For a free consultation with Attorney Thomas M. Lee, please contact us.
Client Reviews
Get in Touch
1

Free Consultation

2

Decades of Experience

3

High Success Record
Fill out the contact form or call us at
(213) 251-5533
to schedule your free consultation.