Supreme Court Orders 'Remain in Mexico' Policy Reinstated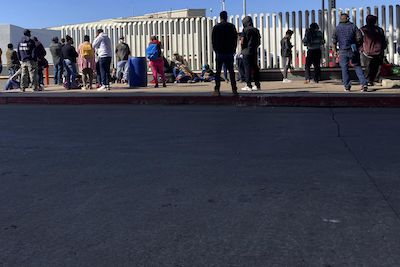 On August 24, 2021, the Supreme Court refused to block a court ruling ordering the Biden administration to reinstate a Trump-era policy that forces people to wait in Mexico while seeking asylum in the U.S.
The high court's order, issued on Tuesday evening over the dissent of the court's three Democratic appointees, rejected the Justice Department's request for a stay that would have allowed the controversial policy to remain on ice while litigation over President Joe Biden's effort to rescind it continues.
The court offered little explanation for its action, although it cited its opinion from last year rejecting the Trump administration's effort to end another immigration program, Deferred Action for Childhood Arrivals. In that case, the court held that the decision to end DACA was "arbitrary and capricious," in violation of federal law.
Under the lower court ruling, the administration must make a "good faith effort" to restart the program. There also is nothing preventing the administration from trying again to end the program, formally called Migrant Protection Protocols.
The administration has "failed to show a likelihood of success on the claim that the memorandum rescinding the Migrant Protection Protocols was not arbitrary and capricious," the court wrote Tuesday in an unsigned order.
Immigrant rights advocates expressed disappointment in the high court's action, but stressed that Biden still had authority to repeal the Trump-era policy through a new process that courts would approve.
Please note that the information provided on this website is for general information purposes only and is not to be construed nor relied upon as legal advice nor the formation of an attorney-client relationship. For a free consultation with Attorney Thomas M. Lee, please contact us.
Client Reviews
Get in Touch
1

Free Consultation

2

Decades of Experience

3

High Success Record
Fill out the contact form or call us at
(213) 251-5533
to schedule your free consultation.