Severance Agreements Explained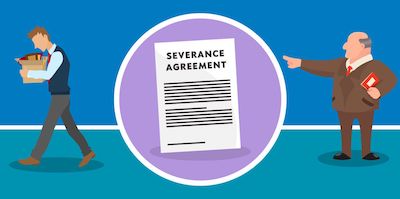 Severance agreements are designed to protect an employer from future lawsuits filed by former employees or other terminated workers. In California, employment law lawsuits have been skyrocketing in recent years and even more so during the pandemic.
The typical employment lawsuits or administrative complaint include claims for:
Unpaid overtime and minimum wages
Unpaid split shift premium pay
Misclassification as an independent contractor / overtime exempt employee
Labor Code violations
Meal and rest break violations
Unfair termination
Unlawful discrimination – pregnancy discrimination, age discrimination, race discrimination, gender discrimination, transgender discrimination, medical condition discrimination, religious discrimination and retaliation
Sexual harassment
Illegally requiring foreign workers to pay for immigration attorney's fees and filing fees
Many laid-off employees rush to an employment lawyer to file a lawsuit or to the DLSE to file an administrative charge. When this happens, a lawsuit or DLSE investigation and hearing is inevitable.
Generally, a severance agreement requires a separated employee to release all claims against the employer whether known or unknown at the time the severance agreement is signed. Please note that some claims may not be released as a matter of law. Such claims include worker's compensation, and the right to be reimbursed for your work-related expenses. In addition, claims for unpaid wages and age discrimination (over 40 years old) require certain steps in order to be effectively released.
There are certain traps which you must avoid. For example:
Don't agree to be a corporate slave
Don't agree to limit your ability to be employed anywhere else.
Don't agree to prevailing attorney's fees and costs in case of a dispute
Don't agree to sharing the costs of arbitration in case of a dispute.
Don't agree to return overpaid wages or sign on bonuses.
More traps and other issues to look out for will be discussed during our consultation.
Please note that the information provided on this website is for general information purposes only and is not to be construed nor relied upon as legal advice nor the formation of an attorney-client relationship. For a free consultation with Attorney Thomas M. Lee, please contact us.
Client Reviews
Get in Touch
1

Free Consultation

2

Decades of Experience

3

High Success Record
Fill out the contact form or call us at
(213) 251-5533
to schedule your free consultation.