New Los Angeles Minimum Wage of $16.04 Goes in Effect on July 1, 2022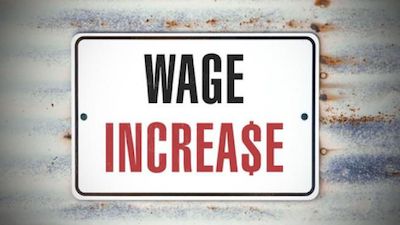 Beginning July 1, 2022 employers in jurisdictions of either Los Angeles City or the unincorporated cities of Los Angeles County will need to increase their pay to minimum wage employees at or near the current $15 per hour wage. Under the the Los Angeles Minimum Wage Ordinance, the minimum wage will increase from $15 an hour to $16.04 an hour for all workers who perform at least two hours of work in any given week in the incorporated City of Los Angeles.
Employees falling under the unincorporated areas of Los Angeles County will also have a new minimum wage. However, because Los Angeles County uses a different basis for its cost of living adjustments its rate is $15.96 per hour.
Employers should be careful because depending on the physical location of the worksite within Los Angeles, the laws can vary. Cities such as Santa Monica, West Hollywood, Malibu and Pasadena each have specific minimum wage requirements with which employers need to comply.
In addition, most healthcare industry workers are soon to be guaranteed a minimum wage rate of $25 an hour if a law passed by the Los Angeles City Council is approved by Mayor Eric Garcetti. This law also would place restrictions on layoffs and benefits cuts that might otherwise be used to offset the burden imposed by the law. This law parallels additional requirements for a specific City of Los Angeles ordinance requiring full-time hotel employees be paid at least an $18.17 per hour minimum wage as well as guaranteed sick leave pay if their employer has 150 or more guest rooms.
Section 187.02(d) of the Los Angeles Minimum Wage Order is effective July 1, 2022, and links the city minimum wage to the Consumer Price Index for Urban Wage Earners and Clerical Workers (CPI-W). This annual adjustment through the CPI-W will track with the U.S. Bureau of Labor Statistics Consumer Price Index, meaning employers will be able to anticipate and plan for predetermined future increases.
There are a number of requirements and changes that employers in Los Angeles will need to immediately implement. Employers not in compliance with the new minimum wage rates will have significant exposure to wage and hour violations. Employers should be aware of their current minimum wage rates and any additional requirements depending on their type of
Exempt Salaried Workers May Also Need to Get Paid More
Employees who are treated as exempt from the laws requiring overtime wages and meal breaks may need to get an increase in their wages as well. Such exempt employees who are included under the Executive, Administrative, or Professional Exemptions must get paid a guaranteed flat salary of at least two-times the minimum wage for full-time employment. Hence, an Administrative Exempt employee in the city of Los Angeles must receive a monthly salary of at least $5,132.80 in gross wages in order to remain exempt. If such an employee receives less than this amount, then they may be entitled to receive overtime wages and uninterrupted meal periods.
How Can a Lawyer Help Me Get My Unpaid Minimum and Overtime Wages?
Los Angeles Employment Attorney Thomas M. Lee has helped many clients over the past 22 years of his practice obtain unpaid overtime wages, unpaid minimum wages, meal break penalties, paycheck stub penalties, and the 30-day wage penalty. Generally, a lawsuit for unpaid wages must be filed within 3 years from when they are owed, and a lawsuit for penalties must be filed within 1 year. Call Thomas M. Lee at 213-251-5533 for a free legal consultation today.
Please note that the information provided on this website is for general information purposes only and is not to be construed nor relied upon as legal advice nor the formation of an attorney-client relationship. For a free consultation with Attorney Thomas M. Lee, please contact us.
Client Reviews
Get in Touch
1

Free Consultation

2

Decades of Experience

3

High Success Record
Fill out the contact form or call us at
(213) 251-5533
to schedule your free consultation.