Lower H-1B Denial Rates for First & Second Quarters 2021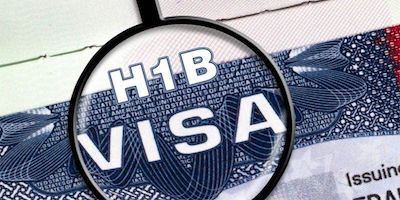 According to The National Foundation for American Policy, the denial rates for new H-1B petitions for the first two quarters of 2021 is 7.1% whereas the first two quarters of 2020 was 28.6%. This is a total of 21.5% increase in acceptance rates. However, this does not mean getting visa approval is any easier because USCIS approval trends are far more strict than they have ever been in the past.
The reason for this development is likely due to the change in the lottery process. Many H-1B applicants have gotten better at compiling petitions that counters common issues that can arise during the adjudication process. H-1B beneficiaries whose job requirements does not always require a U.S. bachelor's degree and make level one wages need to include additional evidence and expert opinion letter to prevent RFEs and denials.
Beneficiaries who obtained education outside of the U.S. or have the right degree in the wrong major need to consolidate their educational eligibility. A detailed credential evaluation of H-1B beneficiary's education and the USCIS educational equivalency needs to be included in the petition. The credential evaluation must take into account the job, visa, and the USCIS approval trends, in addition to, any work experience and education. A complete itinerary of the work duties to be performed during the H-1B visa period must be provided if beneficiary is working as a consultant. Documentation as to how the employer manages and controls the work of the H-1B employee when working offsite or at third-party worksites needs to be included as well.
Please note that the information provided on this website is for general information purposes only and is not to be construed nor relied upon as legal advice nor the formation of an attorney-client relationship. For a free consultation with Attorney Thomas M. Lee, please contact us.
Client Reviews
Get in Touch
1

Free Consultation

2

Decades of Experience

3

High Success Record
Fill out the contact form or call us at
(213) 251-5533
to schedule your free consultation.