Governor Newsom Is Dropping 95% Of Executive COVID-Related Orders in California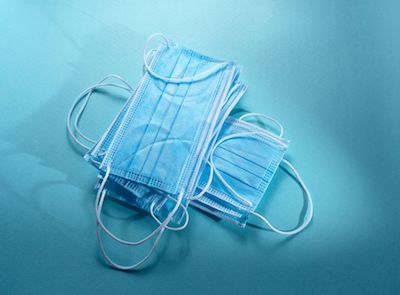 On February 25, 2022, Governor Gavin Newsom announced that he will be lifting 95% of California's coronavirus-related executive order provisions.
In accordance with the new endemic strategy, the California Department of Health and Human Services (CDPH) issued revised mask guidance on February 28, 2022. From March 1, 2022, vaccinated and unvaccinated people will not be required to wear masks in public places, although it is still strongly recommended.
To accommodate the fact that Cal/OSHA's COVID-19 Emergencies Modified Temporary Standard (ETS) continues to require that unvaccinated individuals in the workplace wear a mask, the Governor has issued an executive order waiving the general requirement that unvaccinated workers wore face coverings indoors. In doing so, the Governor is bringing ETS into line with CDPH guidance. This allows employers to follow CDPH guidelines unless a more restrictive local policy applies. However, employers should be aware that CDPH isolation and quarantine guidelines may require employees to wear masks.
Universal masking is still required according to CDPH guidelines in the following indoor environments:
Health care settings
On public transit
Emergency shelters and cooling and heating centers
State and local correction facilities and detention centers
Long term care settings and adult senior care facilities
Homeless shelters
Indoors in childcare facilities and K-12 schools (this is scheduled to be lifted on March 11, 2022)
Employers should continue to monitor the California Department of Public Health, local health departments, and Cal/OSHA for changes to COVID-19 workplace requirements in order to stay up-to-date on any new information.
Since March 2020, California has been in a state of emergency. Governor Newsom had since issued 561 orders.
Nineteen of the recently lifted orders took effect immediately, with another 33 expiring in the next few months. Of those, 18 will be lifted on March 31 and 15 will expire on June 30, officials said. This leaves 30 executive actions. According to the release, seventeen of them "remain critical to bolstering the state's COVID-19 testing and vaccination programs and preventing potential strain on the health care delivery system." Another 13 will "ensure COVID workplace safety standards remain aligned with the most current public health guidance."
Executive actions that will remain in effect include:
COVID-19 Test – 4 provisions support state testing program
Vaccinations and boosters – 2 provisions provide support what the state says needs a vaccine program capable of distributing at least 200,000 doses per day
Protecting hospital capacity and vulnerable populations – 11 provisions protect hospital capacity levels, especially during COVID- 19 surge
Workplace safety standards – 13 provisions provide state and local agencies with flexibility in conducting emergency response while the state of emergency remains open.
Please note that the information provided on this website is for general information purposes only and is not to be construed nor relied upon as legal advice nor the formation of an attorney-client relationship. For a free consultation with Attorney Thomas M. Lee, please contact us.
Client Reviews
Get in Touch
1

Free Consultation

2

Decades of Experience

3

High Success Record
Fill out the contact form or call us at
(213) 251-5533
to schedule your free consultation.