City of Los Angeles to Raise Minimum Wage to $16.04 by July 2022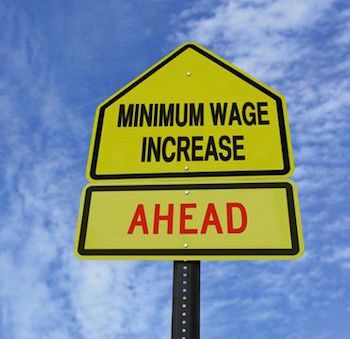 The city of Los Angeles will increase its minimum wage from $15 to $16.04 starting July 1, 2022, due to rising consumer prices in Southern California. This year marks the first time the minimum wage has been raised based on the Consumer Price Index for Urban Wage earners and Clerical Workers. The CEO must determine the adjusted rate in January each year for it to take effect in every July. The city last called for an increase in the minimum wage in 2015, when it raised it to $15 by 2020, and the law mandated that the annual increase be based on the CPI.
This will affect more than 600,000 LA residents, including many restaurant, bar and nightlife workers, according to Mayor Eric Garcetti. Last October, the city of West Hollywood proposed a minimum wage of $17.64 for hotel workers and $15.50 or $15 for workers at other businesses (the higher wage for businesses with more than 50 employees). These minimum wages in West Hollywood will increase to $16.50 and $16, respectively, depending on the size of the company, and will increase by an additional $1 for each rate beginning in 2023.
According to county officials, the minimum wage for workers in unincorporated areas will be $15.96 per hour starting July 1, 2022. This ordinance applies to employees who work more than two hours a week in the unincorporated area of ​​Los Angeles County, which accounts for more than 65% of the county. Unincorporated areas include La Crescenta, Canyon Country, Baldwin Hills, Altadena, Castaic, Ladera Heights, Marina del Rey, Montrose, Wrightwood, Rowland Heights, Topanga Canyon, Universal City and multiple other areas.
Employers should remember to post the current minimum wage notice near a water cooler or time clock, or in a prominent place such as a break room or kitchen. It should be located in a location accessible to all employees. Current posters on minimum wage and paid sick leave are available at wagesla.org in multiple languages.
Sending an email notice to all employees is also permitted under California's new law, Senate Bill 657, provided that a hard copy of the notice is also posted in accessible locations in the workplace. In other words, physical posters must be displayed — email notifications are an extra aid for remote workers.
Please note that the information provided on this website is for general information purposes only and is not to be construed nor relied upon as legal advice nor the formation of an attorney-client relationship. For a free consultation with Attorney Thomas M. Lee, please contact us.
Client Reviews
Get in Touch
1

Free Consultation

2

Decades of Experience

3

High Success Record
Fill out the contact form or call us at
(213) 251-5533
to schedule your free consultation.