Certain U Nonimmigrant Petitioners May Receive a Refund for Employment Authorization Applications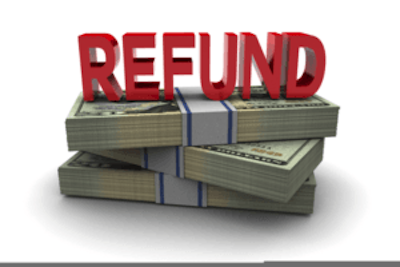 From June 14 to September 29, 2021, USCIS erroneously rejected Form I-765, Application for Employment Authorization, from petitioners for U nonimmigrant status that were filed without a fee or request for fee waiver. USCIS also erroneously accepted fees for certain U nonimmigrant petitions that unnecessarily submitted a fee with their Form I-765. USCIS is trying to correct these errors and expects to issue refunds by March 22, 2022.
On June 14, 2021, USCIS applied a process that allows individuals with a pending bona fide Form I-918, Petition for U Nonimmigrant Status, who live in the U.S., warrant a favorable discretion to receive employment authorization and deferred action. There is no fee for an initial Form I-765 filed under 8 CFR 274a.12(c)(14) for this policy.
If these individuals filed an initial bona fide related Form I-765 under the category (c)(14) between June 14, 2021 to September 29, 2021, and paid a fee, USCIS may provide refunds by March 22, 2022.
If you believe USCIS accepted your fee in error and did not receive a refund by March 22, 2022, you may contact them at:
Vermont Service Center: HotlineFollowupI918I914.vsc@uscis.dhs.gov
Nebraska Service Center: NSC765C14inquiries@uscis.dhs.gov
For those who filed an initial bona fide related Form I-765 under (c)(14) category between June 14 to September 29, 2021, and was rejected for lack of fee and have not refiled, may resubmit Form I-765 without a fee.
Please note that the information provided on this website is for general information purposes only and is not to be construed nor relied upon as legal advice nor the formation of an attorney-client relationship. For a free consultation with Attorney Thomas M. Lee, please contact us.
Client Reviews
Get in Touch
1

Free Consultation

2

Decades of Experience

3

High Success Record
Fill out the contact form or call us at
(213) 251-5533
to schedule your free consultation.