California Protects the Civil Rights of Members of the Military and Veterans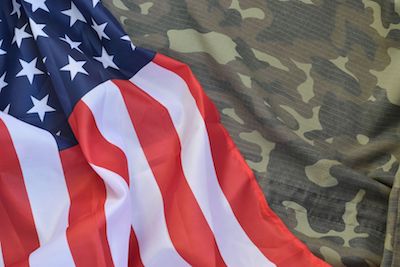 In California, members of the military and veterans are protected from discrimination and harassment in employment, housing, and business establishments.
It is unlawful for employers, landlords, businesses of all kinds, health care providers and insurers, homeless shelters, and others to discriminate against anyone or harass them because of their military or veteran status.
Under California law, military and veteran status includes being a member or veteran of the U.S. Armed Forces, U.S. Armed Forces Reserve, U.S. National Guard, or California National Guard, or being perceived as one. The law also forbids discrimination against someone because they associate with a member of the military or a veteran, such as veteran's spouse or child.
If you have experienced discrimination or harassment because you are, are perceived to be, or associate with a member of the military or veteran, file a complaint with the Department of Fair Employment and Housing (DFEH), California's civil rights agency. And, don't forget that California law protects everyone (including members of the military and veterans) from discrimination and harassment based on race, national origin, disability, sex, gender identity, sexual orientation, and other protected characteristics.
Examples of Unlawful Discrimination
An employer won't consider your application or denies you a promotion because you served in the military
Your co-workers or superiors harass you because you are a woman who served in the military
Your employer denies you a reasonable accommodation for your disability because you are a veteran
A landlord won't rent to you because you are a member of the military
Staff at a homeless shelter treats you unequally because they perceive you to be a veteran
A used car dealership gives you less favorable loan terms because you are a same-sex spouse of someone in the military
A restaurant denies you service because you arrive with a member of the military
Potential Remedies
Compensation for losses and emotional distress
Training and policy changes to prevent future discrimination
Making available previously denied housing
Hiring, reinstatement, or promotion
Other remedies, such as penalties, fines, reporting, or monitoring
Please note that the information provided on this website is for general information purposes only and is not to be construed nor relied upon as legal advice nor the formation of an attorney-client relationship. For a free consultation with Attorney Thomas M. Lee, please contact us.
Client Reviews
Get in Touch
1

Free Consultation

2

Decades of Experience

3

High Success Record
Fill out the contact form or call us at
(213) 251-5533
to schedule your free consultation.