Biden Administration Makes Visa Changes to Retain Foreign Students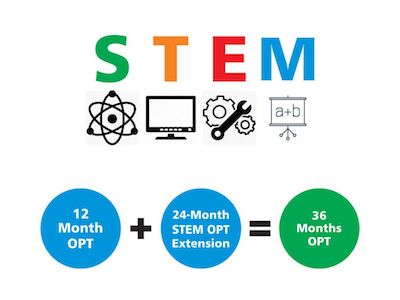 The Biden administration is making a series of policy changes in order to make it easier for foreign students and professionals in the science, technology, engineering, and math (STEM) fields to remain in the U.S.
The new policies are aimed to retain foreign students in the STEM fields to compete against other countries who have friendlier immigration systems. Although the changes are technical, officials state it is necessary for foreign STEM graduates to work and live in the U.S., rather than other countries.
The most notable change is the expansion of the number of disciplines that international students can study to qualify to work in the U.S. with their student visas. After graduating, students in those disciplines were permitted to work in the U.S. for 1 year, otherwise known as Optional Practical Training (OPT). This change extended it to 3 years. In addition, Department of Homeland Security plans to add 22 new eligible degree fields such as data science and financial analytics.
Please note that the information provided on this website is for general information purposes only and is not to be construed nor relied upon as legal advice nor the formation of an attorney-client relationship. For a free consultation with Attorney Thomas M. Lee, please contact us.
Client Reviews
Get in Touch
1

Free Consultation

2

Decades of Experience

3

High Success Record
Fill out the contact form or call us at
(213) 251-5533
to schedule your free consultation.