An Employee May Avoid Arbitration by Denying They Remember Signing an Arbitration Agreement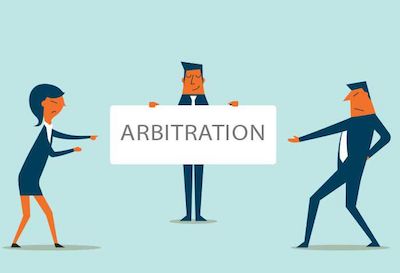 The Court of Appeal in Gamboa v. Northeast Community Clinic, 2021 S.O.S. 6372, held today that a defendant employer must prove that a plaintiff employee has not only agreed to the signing of the arbitration agreement, but also remembers signing it.
The Court explained that a former employee's declaration that she did not recall signing the arbitration agreement, purporting to have been executed by her when she was hired, that would have brought her into arbitration for any disputes she might have with her employer was enough to overcome a motion by her employer to compel arbitration of her lawsuit against it for wrongful labor practices.
When Plaintiff Hope Gamboa stated in a sworn declaration that she didn't remember signing the arbitration agreement, the burden was on the defendant, Northeast Community Clinic, "to prove the existence of an arbitration agreement by a preponderance of the evidence," Div. Seven said in its opinion. The employer's failure to rebut the declaration, which declared that the defendant did not "meet its burden to show that they had formed a contract to arbitrate disputes," meant that the order by Los Angeles Superior Court Judge Maureen Duffy-Lewis, who denied the clinic's motion to compel arbitration, was affirmed on appeal.
Sitting on assignment, Santa Clara Superior Court Judge Audra Ibarra, authored the opinion, in which Presiding Justice Gail Ruderman Feuer and Justice Dennis M. Perluss joined.
Judge Audra Ibarra stated that a two-step process is involved: the proponent of an order compelling arbitration must show an agreement to arbitrate – a burden they believe the clinic may have met by attaching a copy of the agreement to a statement – and, if an agreement is shown, the opponent must provide evidence contradicting that advertisement. Gamboa presented such evidence, and Ibarra stated that under the penalty of perjury, he declared:
"I do not remember these [pre-employment] documents at all….Had I been made aware of the existence of an arbitration agreement, and been explained its provisions, I would not have signed any such documents"
The visiting jurist proposed that Gamboa did not need to deny the authenticity of her signature on the arbitration agreement, and said:
"It was enough that she challenged the authenticity of the agreement by saying under penalty of perjury that she did not remember it."
Judge Ibarra wrote:
"[O]nce Gamboa produced evidence challenging the authenticity of the purported arbitration agreement, the Clinic was required to rebut the challenge by establishing by a preponderance of the evidence that the agreement was valid. The Clinic did not have to authenticate Gamboa's signature on the arbitration agreement. The Clinic could have met its burden in other ways, including a declaration from the Clinic's custodian of records. But proferring no admissible evidence was insufficient."
The clinic's human resources director, Marina Lopez, executed a declaration that was attached to the agreement but was excluded by Judge Duffy-Lewis, because it lacked foundational facts. Judge Ibarra said that Judge Duffy-Lewis did not abuse her discretion in not admitting evidence.
"Lopez's boilerplate sentence, 'If called as a witness I could and would competently testify under oath to the above facts which are personally known to me,' is not sufficient to establish personal knowledge," the acting justice noted.
She declared:
"Even if the court had admitted Lopez's declaration and the arbitration agreement into evidence, those documents would not have compelled a finding in the Clinic's favor as a matter of law as required for a reversal…. In her declaration, Lopez… did not explain how she knew Gamboa had seen, much less signed, the arbitration agreement."
Please note that the information provided on this website is for general information purposes only and is not to be construed nor relied upon as legal advice nor the formation of an attorney-client relationship. For a free consultation with Attorney Thomas M. Lee, please contact us.
Client Reviews
Get in Touch
1

Free Consultation

2

Decades of Experience

3

High Success Record
Fill out the contact form or call us at
(213) 251-5533
to schedule your free consultation.